Why California Homeowners Go Solar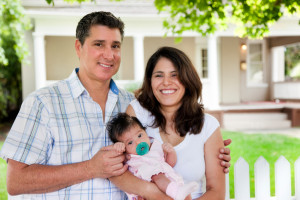 Solar panels are a big investment for any homeowner, but one that can pay off greatly in the long run. Many homeowners across the state value a green, natural lifestyle that saves money, and solar panels are among the best possible ways to accomplish this. Boasting an eco-friendly way to power your home while increasing the value of your property, there are countless benefits to making the switch to solar power.
Solar Panel Installation
Installing energy panels may require an initial investment, but the long-term benefits dwarf the installation expense. For homes that don't have a significant amount of yard space, roof installation is the best and easiest alternative, providing a sleek, attractive option that blends in flawlessly with your original roofing choice.
Saving on Energy Bills
One of the biggest benefits to solar power is the lifetime energy savings. With solar panels installed on your home, you can say goodbye to traditional power bills in favor of letting the sun's energy take care of your property. Over time, you can save thousands of dollars on home energy expenses, making an investment in solar energy one of the best choices for your future. Solar energy can also qualify for tax credits, further expanding your potential for savings.
Selling Your Solar Powered Home
Most people do not live in a home forever. With this in mind, why install solar panels on a home you may sell? In addition to providing unparalleled energy savings, solar panels can also add extreme value to your property. Many homebuyers are in search of homes with solar power pre-installed, making any property with solar energy in high demand in the real estate market.
Solar power is right for millions of homes across the country. Is yours one of them? Call Alpha Solar Electric today to see what solar panels can do for the look and feel of your residential property!